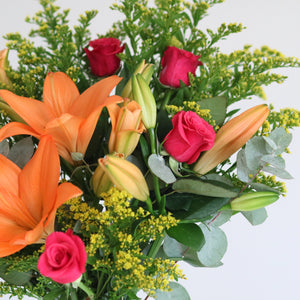 Welcome to Box and Blume
We specialise in letterbox flowers and bouquets delivered fresh to your door for any season, surprise or special occasion all over the UK.

Selecting flowers from the rich, colourful fields of the Netherlands, Kenya and South
America, we pack our flowers while still in bud. This is to ensure freshness and maximum
vase life and you will be able to enjoy quality long lasting flowers bloom before your eyes
into a bright and stunning bouquets which will illuminate your home.
We pride ourselves in providing our customers with quality stunning beautiful blooms all year round with customer service and satisfaction being our priority.
Box and Blume also specialises in a range of other floristry work which is not advertised on this website.
We provide the following services:
Corporate Reception Flowers;
Corporate bouquets and letterbox flowers as staff and client gifts;
Bespoke Fresh, Dried or Silk Flowers for Home Interior Designs;
Subscription Flowers;
Flower Arranging Workshops for individual or group leisure activities or as team building events.
Wedding Flowers;
Funeral Flowers
Flowers for themed events
Balloons for all occasions - including weddings, corporate events and children's parties.
For your specific floristry requirements in relation to the list above or any other floristry requirements, please get in touch.
Customer Services:
Email: boxandblume@gmail.com
Telephone - 0208 720 9374
Instagram - box_and_blume